http://www.sopranojeans.com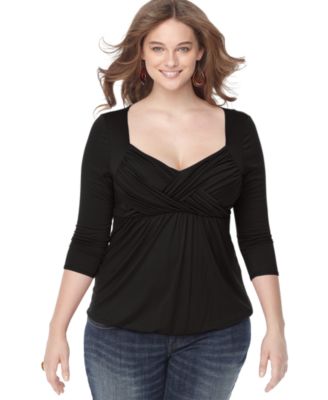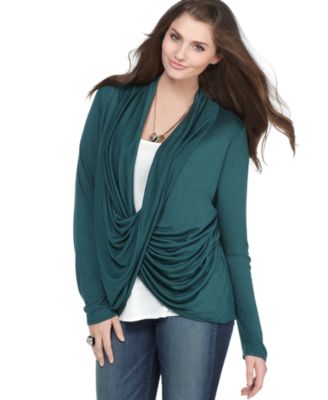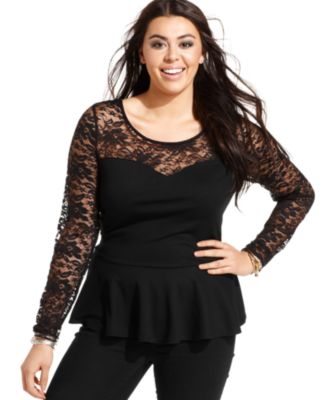 http://www1.macys.com/shop/
http://shop.nordstrom.com/s/soprano-top-joes-skinny-jeans-big-girls/3332378
http://www.outblush.com/women/fashion/tops-tees/soprano-leopard-print-peplum-tank/
1. Style & Co. via
Macy's
2. Soprano via
Macy's
3. Lucky Brand via
Macy's
4. Seven 7 jeans via
Macy's
5.
ASOS
6. Tahari via
Nordstrom
7. Isaac Mizrahi New York
via Macy's
http://shapelychicsheri.blogspot.com/2013/01/outfit-ideas-casual-chic.html
Il gilet in jeans di
Alexander Wang
Via
Fashionisima
http://www.verycool.it/
How to wear jeans with boots (updated!)
Most of us have no trouble wearing a pair of boots under our favourite bootcuts, but I've had a few people ask me how to wear their jeans or trousers tucked into knee-high or calf-length boots without ending up with baggy knees, excess fabric or chunky-looking ankles. So I decided to share a few tricks of the trade with you...
Regardless of your size, the most flattering way to try the look is with a slightly slouchy boot with a reasonable heel or wedge. The height from the heel will stop you looking too short and stumpy, especially if you're petite, while a slight slouch will conceal your jeans without bumps. Pixie boots also work well with skinny jeans, as do biker / worker boots with studs, strapping or other detail.
Overall, this look does tend to work best on people who are tall and slim, but it shouldn't be cast aside by anyone petite or curvy. If you're pear-shaped, you just need to balance out the look with a slouchy knit or a longer-line top, and avoid anything cropped or close-fitting on the top half. If you're conscious of a large bust, pick the ever-flattering v-neck, and try adding a belt or choosing a printed or textured pair of jeans to draw attention down. If you're short, pick the highest heels you possibly can!
Obviously this look works best with a pair of jeans or trousers / pants that are quite slim. If all your jeans are flared or bootcut and your boots are quite close fitting, it might be best to invest in some skinny jeans. Bulk around the ankle is the surefire way to ruin this look, so go for tight-fitting, slim jeans that won't sag. You could also recycle your Summer cropped jeans, and wear your boots underneath.
Look for quality jeans with plenty of stretch in the fabric. Try on and buy jeans that feel tight, not loose, when you first put them on - we all know how much denim stretches when worn. Good affordable brands include
Cheap Monday
,
Topshop
and
BDG
. If you have a little more money to spend, try a premium denim label like
IDA
,
J Brand
or
Citizens of Humanity
.
If you don't want to buy a new pair of jeans, one trick to reduce the bulk is to fold your jeans in 'pleats' around your ankle, and then pull on some socks or knee-highs to flatten them down. Pleating or folding neatly in more than one place, rather than just scrunching up haphazardly will stop you from having a big bump in one area. If you find that the extra bulk from your jeans makes zipping up normal boots impossible, plus size shop
Evans
is amazing for affordable boots in larger calf widths. It's also worth trying
Duo
and
Buckles and Bows
, who also do smaller widths for skinny legs.
If you find that the jeans ride up during the day, one of our readers recommended buying elastic pant / trouser clips, a tiny suspender that clips onto the hem of your jeans, going under the foot (like a stirrup) and clipping back up the other side. You can get these for
£3 at Amazon UK
(or
Amazon US)
.
My final tip is this: if all else fails wear a belt! One of the main reasons you get that saggy knee syndrome is because the waist of the jeans is slowly falling down, so hitching it up and pulling the legs down as far as the can go (tuck them into your socks, nobody will see) will help to create a smooth line.
http://www.catwalkqueen.tv/2005/11/how_to_wear_jea.html
http://www.pelletteriapagano.it/ingrosso-borse-61.html
http://www.myefox.it/
http://www.storefuture.com/
http://shop.nordstrom.com/s/soprano-laser-cutout-knit-dress-little-girls/3396649
http://peanutbutterhandprint.blogspot.com/2010_05_01_archive.html
http://findnsave.sacbee.com/Product/27347047/Soprano-Cold-Shoulder-Hi-Low-Top
http://shop.nordstrom.com/s/soprano-striped-bralette-juniors/3409572
http://shop.nordstrom.com/s/soprano-mesh-inset-floral-peplum-top-juniors/3443915